suomi / русский / eesti / 中文 / kiswahili
Where we are
The area of Rekola parish consists of the areas of Vantaa called Asola, Leinelä, Rekola, Havukoski, Koivukylä and Päiväkumpu. Information about other parishes in Vantaa can be found here.
No matter your own convictions, you are most welcome!
The parish church of St. Andrew and the parish office
Address: Kustaantie 22, 01400 Vantaa
Phone: +358 9 830 6700
Email: rekolan.seurakunta@evl.fi
The office is open from Mon-Fri from 9 am to 3 pm.
A priest is on call on Mondays, Tuesdays and Thursdays from 11 am to 2 pm. Phone +358 9 8306 707
.
A deacon is on call on Tuesdays from 9 am to 11 am. You can also phone on Thursdays from 9 am to 11 am. Phone +358 9 830 6706
.
The contact person in international matters is deacon Irma Liljeström. Her contact details are below. She's happy to help!
Come and join us!
We celebrate Mass at the parish church every Sunday at 10 am. At Mass we pray, sing and learn more about Jesus and God. There are also other activities at the church, as well as in our parish home in Asola (Asolantie 6). Most of our activities are in Finnish, but you can join us even if we do not share a common language. Multicultural activities and activities in English across Vantaa are listed below.
If you wish to know more about God or about the activities of the parish, you can telephone us, email us or come in for a visit. You can speak with a pastor or with a deacon. If you have worries, we can pray for you. We can also help you search for ways to solve your problems.
Some examples of our activities:
Mass every Sunday at 10 am at the church. Sunday school for children.
Open playgroup for children with their guardians on Mondays, Tuesdays, Thursdays and Fridays at the church from 9 am to 2 pm. You are welcome to join at any time. A chance to play, sing, chat, drink cheap coffee and meet other families from the area!
Free breakfast every Tuesday at 9 am at the church and every Thursday at 9 am in Asola. Also a chance to talk to a deaconal worker should you wish it.
Open doors for youths on Wednesdays at 6 pm at the church. Playing billiards, having fun together.
Choir practice on Wednesdays at 6 pm at the church. Join the church choir!
Arabic speaking Christians meet in Asola on Saturdays and Sundays. For more information, contact pastor Ramez Ansara ( phone +358 9 2340 3380 , ramez.ansara@evl.fi).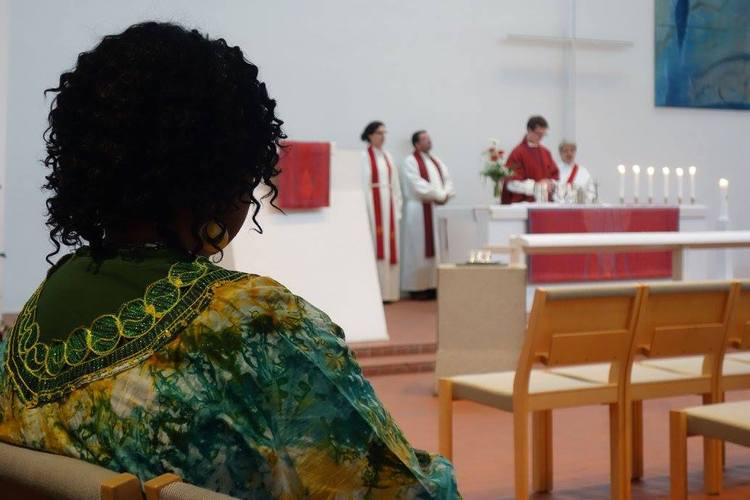 Diakoni
(09) 830 6734
Kustaantie 22
01400 VANTAA