Ystävämessu – Friendship Mass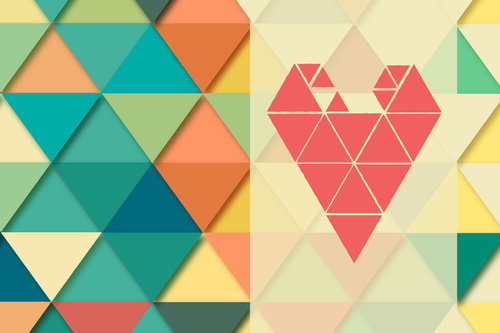 Asolan seurakuntatalo / Rekolan seurakunta
Tule rukoilemaan, laulamaan ja kokemaan yhteyttä toisten kristittyjen kanssa! Join your fellow Christians in prayer and song!
Ystävämessu – Friendship Mass on lämminhenkinen jumalanpalvelus, jonka toteuttamiseen voit myös itse tulla mukaan. Rukous on messussa keskeisessä osassa.
Voit käydä rukousalttarilla sytyttämässä kynttilän ja kirjoittamassa rukouspyynnön tai mennä siunattavaksi. Laulamme eri kielisiä lauluja eri puolilta maailmaa. Lapsille on järjestetty pyhäkoulu.
Messu on suomen- ja englanninkielinen, ja tarpeen mukaan käytämme apukielinä muita kieliä. Messun kesto on noin 60–75 minuuttia. Messun jälkeen on teetarjoilu.
Ystävämessu - Friendship Mass is a warm and welcoming church service for everyone who wants to participate or assist in the Mass. In our Mass, prayer plays a central role. You can light a candle at one of the prayer altars, write your own prayer request, or receive a blessing from a pastor. We also sing songs from all over the world in different languages. Sunday School for children.
The Mass is held in Finnish and English, and we may use other languages as well. The duration of the Mass is about 60–75 minutes. Tea is served after the Mass.
---
Järjestäjä
Korson seurakunta, Rekolan seurakunta, Tikkurilan seurakunta
seurakuntapastori
Olen ollut pappina Tikkurilan seurakunnan isossa mutta myönteisessä työntekijäjoukossa loppuvuodesta 2006. Seurakunnan tukipalvelujen (viraston ja vahtimestarikunnan) luotsaaminen kuuluu tehtäviini, samointoiminnanhallintajärjestelmämme.  Pidän erityisen paljon papin perustöistä. On etuoikeutettua saada olla  mukana ihmisten elämän suurissa hetkissä, niin iloisissa kuin myös surussa. Etuoikeutettua on myös saada työkseen viettää messuja Pyhän Laurin kirkossa ja muualla.
Tykkään laulamisesta työssä ja muutenkin. Toinen harrastukseni, luonnossa liikkuminen ja luonnosta välittäminen kuuluu sekin myös työhöni. Järjestämme siihen liittyviä juttuja myös seurakunnassa.
Kirkkoherra
(09) 830 6705
Kustaantie 22
01400 VANTAA
Myös WhatsApp.
Olen Rekolan seurakunnan kirkkoherra. Toimin myös Rekolan seurakuntaneuvoston puheenjohtajana. Seurakuntaneuvoston esityslistat ja pöytäkirjat löydät täältä.
Minut tavoittaa parhaiten soittamalla tai lähettämällä viestin, sillä työpäiväni ovat epäsäännöllisiä - kuten monilla muillakin seurakunnan työntekijöillä. Keskustelen kuitenkin mielelläni asiasta kuin asiasta, on se sitten iloinen tai ikävä. Tapaaminenkin järjestyy, kunhan ajasta ja paikasta sovitaan.
Voit lukea blogiani tästä linkistä.
Voit pyytää minua kaveriksi tai seurata minua sosiaalisessa mediassa.
Rekolan seurakunta Facebookissa.
Aikuistyön pastori
Merikotkantie 4
01450 Vantaa
Toimin Korson seurakunnassa aikuistyön pastorina. Työnkuvaani kuuluu tapahtumien ja toiminnan järjestäminen aina nuorista aikuisista eläkeikäisiin saakka. Minua kiinnostaa erityisesti uskonnollinen kokemus sekä sen uudenlaiset, muuntuvat muodot modernissa maailmassa. Myös kristillinen mystiikka ja taide ovat lähellä sydäntäni. Papin työssä pidän tärkeimpänä sitä, että saan omalla pienellä panoksellani olla tekemässä Jumalan läsnäoloa maailmassa ymmärrettävämmäksi ja näkyvämmäksi.