Arkiretriitti pääsiäisen tekstein
to 27.2. kello 10.30 - to 27.2. kello 12.00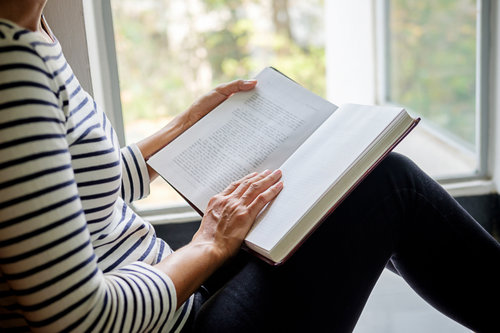 Hiljenny arjessasi sinulle sopivana hetkenä. Aiheet ja ohjauksen saat ryhmästä.
Arkiretriitti on tapa toteuttaa hiljentymisen ja hengellisen ohjauksen jakso keskellä arkielämää itselle sopivana ja aikana ja sopivassa paikassa.
Retriitti sisältää päivittäisen mietiskelyn Raamatun tekstien äärellä (saat valmiin tekstipaketin) ja viikoittaisen tapaamisen ryhmänohjaajan kanssa. 
Ryhmä kokoontuu viisi kertaa to 27.2.-26.3. klo 10.30-12. Ryhmään mahtuu max 6 henkeä.
Tiedustelut ja ilmoittautumiset pastori Tuula Paasivirta.
Kuva AdobeStock/Mind and I
---
Järjestäjä
Vantaankosken seurakunta
vs.seurakuntapastori
Rajatorpantie 8
01600 Vantaa
Kirkolliset toimitukset ja jumalanpalvelukset ovat pääasiallinen työni Vantaankosken seurakunnassa 2020. Ne ovat tärkeitä ja mieluisia tehtäviä pastorin työssä ja minulla on niistä monipuolinen kokemus pitkältä ajalta. On mukava tavata seurakuntalaisia, kulkea heid'n rinnallaan pieni tai vähän pidempi matka. Keväällä 2020 pidän 5 kertaa kokoontuvan arkiretriitin helmi-maaliskuussa. Siinä luetaan neljän vikon ajan päivittäin pääsiäisajan tekstejä ja tapaamisissa kerrotaan omista pohdinnoista ja löydöistä.
Olen ollut täällä aiemmin töissä useana kesänä, muun muassa rippikoululeireillä ja kesäpappina. Vuosina 2015-2017 toimin Korsossa seurakuntapappina. Seurakuntatyössä minulla on kokemusta diakoniatyöstä, lähetystyöstä ja viestinnästä. Muualla kuin seurakunnassa olen toiminut mm. kriisityöntekijänä ja viestintätehtävissä. Myös vankilajumalanpalveluksia olen ollut toimittamassa noin kerran tai kaksi kertaa kuukaudessa. Saavutettavuus- ja esteettömyysasiat ovat osa erityisasiantuntemustani.
Harrastuksiani ovat valokuvaus ja puutarhanhoito. Kirjallisuus on sekin minulle merkityksellinen harrastus ja olen eräältä koulutukseltani kirjallisuusterapiaohjaaja.