Bible study group (in english)
ti 17.12. kello 18.00 - ti 17.12. kello 19.30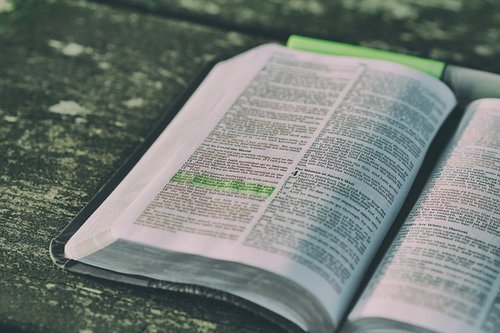 Asolan seurakuntatalo / Rekolan seurakunta
Englanninkielinen raamattupiiri
We are opening an English language Bible Study Group in Asola close to Koivukylä railway station- The topic will be the Gospel of St. John from the beginning onwards.
We do not look forward for experts but people genuinely interested in learning what is Christianity and how you will enrich your faith in studying with us. 
You are most welcome whatever your background. Come, join us and be one of us.
►Our sessions are every tuesday from 6.00 p.m. to 7.30 p.m. 
►Coordinator: Juha Kaunismaa, tel. 0451209212.
►Address: Asolantie 6, 01400 Vantaa.
***
Asolan seurakuntatalolla alkaa englanninkielinen raamattupiiri kaikille jotka ovat kiinnostuneet kristinuskosta ja uskon vahvistamisesta. Keskustelujen pohjana on Johanneksen evankeliumi.
Mitään asiantuntijuutta ei tarvita. Tule sellaisena kuin olet ♥
►Kokoonnumme aina tiistaisin klo 18-19.30.
►Asolantie 6, 01400 Vantaa
Ole yhteydessä Juha Kaunismaahan ja liity rohkeasti seuraan!
p. 045-1209212
---
Järjestäjä
Rekolan seurakunta